Kiturami Boiler named No. 1 "Most Recommended Brand by Consumers" for the 6th consecutive year
KITURAMI BOILER 2022.06.28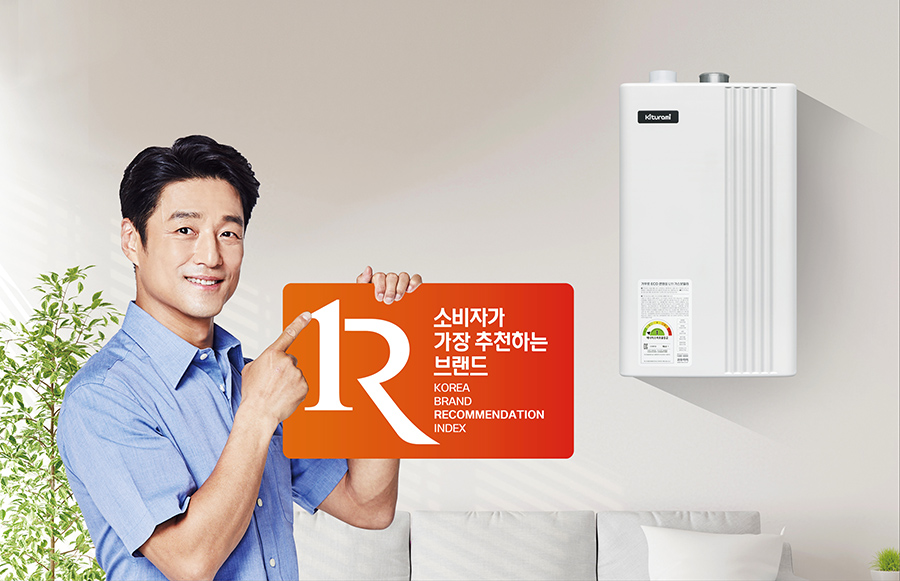 - No. 1 in the Home Boiler brand sector with total score of 79.7 points
- Leading the domestic eco-friendly boiler market by developing and distributing high-performance, eco-friendly boilers
Kiturami Co., Ltd. (CEO Choi Jae-bum) disclosed that Kiturami Boiler was ranked first in the home boiler sector for the 6th consecutive year in "The Most Recommended Brand by Consumers" survey (KBRI: Korea Brand Recommendation Index) conducted by the Korea Management Association Consulting (KMAC).
KBRI is a brand recommendation index that evaluates 200 brands in 50 industrial sectors in Korea.
Kiturami Boiler earned a total of 79.7 points this year; it was also named No. 1 most recommended brand by consumers in the home boiler sector.
Kiturami is leading the domestic market for eco-friendly boilers by taking the lead in developing and distributing high-performance, eco-friendly boilers.
Its flagship product is Kiturami Upside Down ECO Condensing L11 Gas Boiler.
This product combines two heat exchangers into one to realize thermal efficiency of over 92% while reducing product volume by up to 24%. In addition, as the entire heat exchanger is made of stainless steel, it has excellent durability.
In particular, it applied eco-friendly technology that minimizes nitrogen oxide and carbon monoxide emissions by installing a metal-fiber Low-NOx burner.
"It is an honor to be named number one most recommended brand by consumers for six consecutive years. We will continue to strive for higher performance, popularization, and diversification of eco-friendly boilers," an official from Kiturami Boiler said.